Who we are ?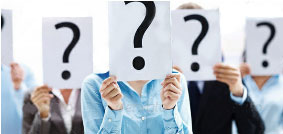 Katy Commerce Center's focus, is to provide a new level of services and support for business and individuals. We are merging the facilities and services of the Office Business Center, Mail/Parcel Center, and Managed Warehouse into one facility.
Our clients come to us to have access to the facilities and services they need. Clients may choose what they need, and when they need it. Until now, our customers relied upon at least 2 to 8 providers scattered across the city landscape.
What we do ?
Managed Warehouse
Need a place to store your products and let someone else worry abut the Picking, Packing and Shipping? We have a 12,000 square foot Katy Texas Warehouse

Individual Executive Offices
Need to move the business from the house or coffee shop? We have Katy Texas Office space available for immediate move-in.

Easy Access to Katy Businesses
Need to reduce travel time and expense?
Solution – Call Katy Commerce Center! 281-206-0162
What Do We Offer ?
Whether you are an individual looking for office space in Katy or you have a full team and need a large space we can provide you with executive office space and managed warehouse space in Katy TX.
Below is a list of our Services:
Individual Offices
Team Offices
Virtual Offices
Business Identity
Conference Rooms
Training Rooms
Disaster Recover Hot Site